TEL-NT Exhibits at Latin America's Largest IT and Telecommunications Event FUTURECOM 2013
0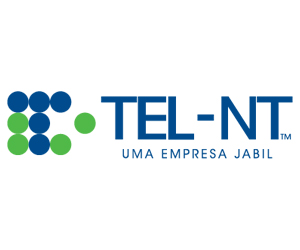 TEL-NT, Latin America's leading provider of network maintenance, supply chain management and professional service solutions for communications networks, will exhibit at Futurecom 2013 in Rio de Janeiro, Brazil.
VALINHOS/SP, Brazil – 2013 October 21 — TEL-NT, a subsidiary of Telmar Network Technology which is a wholly owned subsidiary of Jabil Circuit, Inc., announced its participation in Futurecom 2013 to be held at Riocentro, Rio de Janeiro, Brazil, from October 21 to 24. TEL-NT will present its network maintenance, supply chain management and professional services solutions at Booth F28 in the Business Trade Show area.
Since 2004, TEL-NT has helped service providers expand the life of critical telecom network equipment through its multi-vendor repair and spare parts management programs managed at its facility in Valinhos, Brazil.  TEL-NT also provides warehousing, asset disposition, supply solutions and consignment services to Latin America's communications market.
"TEL-NT proudly offers products and services that help our customers optimize network performance while ensuring high-quality service delivery," said Steven Pickett, President and CEO of Telmar Network Technology.
Futurecom is the largest event of the telecommunication and IT sectors in Latin America. Last year, more than 12,000 professionals from 48 countries attended Futurecom to learn about new technologies and industry trends. Futurecom 2013 features the International Congress and a Business Trade Show where more than 300 exhibitors showcase their services, solutions, applications, systems and technology.
About TEL-NT
TEL-NT, a subsidiary of Telmar Network Technology which is a Jabil Company, delivers compelling solutions that maintain and sustain the life of critical network equipment. The company's solutions include network-wide multi-vendor repairs, reverse logistics, warehousing, asset disposition, professional services and consignment programs for service providers, OEMs and enterprises. TEL-NT also repairs a wide range of consumer products from set top boxes to access point products, digital cameras, monitors, LCDs and a multitude of sensors used at oil extraction platforms. The company is committed to upholding the highest standards of quality in its products and services to customers across Latin America. Further information is available on TEL-NT's website: www.tel-nt.com.br/
About Telmar Network Technology
Telmar Network Technology, a wholly owned subsidiary of Jabil Circuit, Inc., has provided Network Maintenance, Supply and OEM Solutions to the communications industry for 49 years. Telmar's solutions generate significant cost savings and increase operational efficiencies for OEMs, Enterprises
and Network Service Providers worldwide. The company's solutions include multi‐vendor repair, spare parts management, reverse logistics, technical support, Extended Life products, professional services and certified pre‐owned products. Further information is available on Telmar's website: www.telmarnt.com
Global Contact
Deb Decker
Director of Global Marketing
Telmar Network Technology – A Jabil Company
E-mail: [email protected]
Phone: +0 972.836.0401
Brazil Contact
Cláudia Lima
Marketing of TEL-NT Brazil
Subsidiary of Telmar Network Technology – A Jabil Company
E-mail: [email protected]
Phone: +55 19 9779-0040