In recent years, the Peruvian market has managed to gain appeal due to increase competition and vast investments in fiber. The Dorsal Fiber Optic Network, developed by Azteca Comunicaciones, and the numerous plans to extend fiber optics to the various regions, has layed the foundations of a market that aims to maintain its growth path.
In the mobile space, the arrival of Bitel and Entel competition has blossomed and it is accelerating the deployment of mobile broadband infrastructure. The increase competition has pressured Telefónica and Claro to reconfigure their strategies to keep their market status.
Still the Peruvian market faces several challenges such as allowing virtual mobile operators (MVNOs) to enter the market, which is one of the telecom regulator main items in its short term agenda. The expected entry of Virgin Mobile has not yet been able to generate the impact that the authorities were hoping for and Falabella's plan to enter the market as an MVNOs seem to be in stand by mode.
• High level by invitation full-day event
• Auditorium layout at hotel facility
• One single track, multiple sessions
• 30-Minute speaking slots (9 available)
• Panel Discussions
• Networking Opportunties: coffee breaks & delegate Lunch
• Sponsored demo stations
• By invitation only event, exclusive to:
Service providers from host country
Regulators
Representatives from sponsors
• Expected number of delegates: 100+
• Local operators
• Analysts
• Associations
• Industry Bodies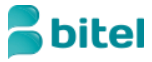 • 4G & 5G: Networks are evolving and the evolution from 4G to 5G needs to be done considering that operators need to be able to monetize 4G networks while thinking about the new paradigm that 5G will bring to their business models and organizational culture.
• Wi-Fi Carrier Grade is becoming a key attribute and a strategic technology for many telecom operators, both mobile and fixed. For fixed mobile operators is the most efficient way to allow users to move their home and business services around, and for mobile operators it provides a cost-effective way to expand their reach, even with hotspots that are not under their own control.
• SDN/NFV are key to the evolution of telecom operators' business model. Both need each other and both  are highly tight to the 5G network concept. But still both, SDN & NFV are still in the development fase when it comes to the telecom market. The idea and framework is clear, its implementation is not and some key component, such as APIs, are still missing in action.
• Telco IoT open the door to a whole new revenue stream based on access and services. But telecom operators are not alone in the IoT ecosystem which is growing very quickly. Telecom operators need to make sure they are inside such ecosystem proving their networks are much more than just an access pipe.
• RCS vs. Cloud-based services is an interesting debate that sometimes is hidden by the telecom industry. However, if RCS is not capable of being deployed quickly or adapt faster to market changes, perhaps cloud based solutions could be an interesting option to explore.
• Big Data/ Analytics are at the core of many digital native businesses. Operators have within their domain not just critical information about users, but thanks to their billing relationship can have spending patterns and financial related information no OTT can gather. Still, data is a very wild animal difficult to master.
• Telcos-OTTs relationship is a crucial aspect of the telecom operators' business culture. OTTs are the enemy and allies, operators cannot live without them because they are that cause as to why users want more data. Such relationship is still developing and operators need to find ways to show their value proposition to these players if they want to share revenue in future ventures.
IS YOUR COMPANY UP TO THE CHALLENGE? PROVE YOURSELF INFRONT OF TELECOM OPERATORS DECISION MAKERS
Can your company provide real guidance to Peruvian telecom operators about the challenges outlined above? If so, this is the time to prove yourself and prove the operators your company is the right partner.
PLATINUM SPONSORSHIP (1 available) US$ 10,000
• Every marketing piece to recognise your company as the leading sponsor and carry your company logo
• Your company to have the right to publicize themselves as the Platinum Sponsor
• Every sign at the event will carry your logo and recognize your company as the Platinum Sponsor
• Your company logo to be included in the welcome presentation slide at the opening speech
• 30-Minute Speaking Slot
• Demo Station*
• Your company will receive one free corporate plan for 5 of your employees to attend the conference
• Your company logo to be on the event web site with a link to your company web site
• One full page advertisement in the On-site Event Guide
• Promotional material from your company to be inserted into the delegate and visitor folders
• Recognition as the Platinum Sponsor in the On-site Event Guide
* Demo Station includes:
• 40 inches LED screen
• Counter desk with internet connection
• Sign featuring your Company logo
• Pop-Up banner (artwork to be provided by sponsors)
GOLD SPONSORSHIP (5 available) US$ 5,000
• Every marketing piece to recognize your company as one of the five Gold Sponsors and will carry your company logo
• Your company to have the right to publicize themselves as one of the Gold Sponsors
• Every sign at the event will carry your logo and recognize your company as one of the Gold Sponsors
• Your company logo to be included in the welcome presentation slide at the opening speech
• 30-Minute Speaking Slot
• Demo Station*
• Your company will receive one free corporate plan for 3 of your employees to attend the conference
• Your company logo to be on the event web site with a link to your company web site
• Promotional material from your company to be inserted into the plastic bags given to all exhibition attendees
• Recognition as the one of the Gold Sponsors in the On-site Event Guide
DELEGATE LUNCH (1 available) US$ 5,000
• Every marketing piece to recognize your company as the Delegate Lunch Sponsor and will carry your Company logo
• Your company logo to be on the event web site with a link to your company web site
• Recognition as the Delegate Lunch Sponsor in the On-site Event Guide
• A three-course meal and light refreshments will be served
• Opportunity for sponsor CEO to make a speech during the Delegate Lunch
• Your company logo will be printed on announcements of the Delegate Lunch
GUEST PARKING (1 available) US$ 1,000
• Every marketing piece to recognize your company as the Guest Parking Sponsor and will carry your Company logo
• Your company logo to be on the event web site with a link to your company web site
• Recognition as the Guest Parking Sponsor in the On-site Event Guide
• Your company logo will be printed on Guest Parking Tickets
COFFEE BREAK (3 available) US$ 2,000
• Every marketing piece to recognize your company as the Coffee Break Sponsor and will carry your Company logo
• Your company logo to be on the event web site with a link to your company web site
• Recognition as the Coffee Break Sponsor in the On-site Event Guide
• Coffee, tea, a selection of juice, water, brownies and croissants will be served
• Your company logo will be printed on announcements of the Coffee Break
• Signage to the coffee break area will carry your company logo
• Coffee for delegates: two in the morning and one in the afternoon